When I'm out of town and I overhear someone say...
soyeahduh: I'm all like,
2 tags
How to breathe right: From Rodale →
Diaphragmatic breathing has a huge impact on your overall health and wellbeing.
1 tag
That was the first hill I've run in months
Sunday was my first six-mile run since the Pumpkin Fest 10k. The weather was beautiful in Wheaton - a place it's much easier to find "hills" than the lakeshore. Even if you don't live "near" the lake, Chicago is flat. This means even bridges can't be used as reliable hills. The city is built above the river, for the most part, thus bridges are as flat as...
RunKeeper →
Follow these people.
Ask NYTimes blog, Well: Do We Need to Stretch? →
If stretching before exercise is of questionable benefit, is there any time that stretching is beneficial? The Phys Ed columnist Gretchen Reynolds responds to readers' questions.
3 tags
When technology makes you feel like a moron
Making buyers feel like idiots probably was not the intention tech inventors had when designing new equipment. I'm sure they had the best intentions, tried to make our lives just a little bit easier.  For about two weeks, my wife and I have been dealing with a sporadically inconsistent coffee maker. Sometimes it turns on. Sometimes it doesn't. Today, the ladder. I elected to make tea...
RedEye: Chicago runner creates fundraiser in honor... →
After Kate Napleton heard about the explosions at the Boston Marathon , all she could think was so many people had to be hurt. That's because she knows there always are hordes of people at the finish lines. Excerpt: "Using Crowdrise, an online tool to fundraise for charity, she's asking people to donate a minimum of $10 or $26 in honor of the 26.2-mile race to the American Red Cross,...
"That's what marathon culture is about. It's why I run marathons. It's more than..."
– What it Means to Run a Marathon (via hungryrunner)
lululemon stock sink after yoga pants recall →
3 tags
NY Times, Reynolds, benefits of outdoor exercise →
Outdoor exercise is more strenuous Outdoor exercise is more enjoyable Outdoor exercise lasts longer So, get outside.
Reasons why it was both good and bad to run in the...
I've been going back and forth about whether I enjoy snow. The other night, my wife and I rolled snowballs. They looked more like smallish hay bales than snowballs. That was a disappointment. Today, the snow finally began to melt away with the first real day of sun we've had in what feels like weeks. But, all that really means, I've realized, is that the snow that has fallen -...
Recanting that post about snow
I probably need to recant a previous post about snow. Now that it's actually started snowing, the only two things I manage to do outdoors are avoid nasty slush - because I'm the idiot who runs in semi-minimal, hyper-breathable shoes - and avoid ice - because my shoes never had traction control to begin with. I'm thankful to my friend at Rodale for the couple of...
1 tag
I moved north and ...
… it still isn't snowing. When I made the move I was both discouraged from approaching about winter too lightly and encouraged to embrace it when it came. Winter, I was told would be a psychological battle that could be won by taking the time to go outdoors and actually experiencing the climate change. I have already discovered how depressing weeks without sunshine can be ad am beginning to...
2 tags
Sock-making 101 - Video via SmartWool
Yes, I did get a basic sock loom for Christmas. No, I cannot use it to make high-performance running socks. But, the good people at SmartWool can. I'm a big fan of SmartWool, especially since I was able to get my hands on a brand new pair of Ph.D. hiking socks this October, courtesy of SmartWool and Erehwon, who hosted the Ph.D. launch party. Since I'm in the sock-making mood, I was...
7 tags
My two loves
I love outdoor sports. I also love almost everything associated with the media. That's why this AdWeek story about GoPro's advertising campaign commitments for Q4 had me hopping up and down out of my chair as if Christmas morning had repeated itself. In other news, I want to being racing cyclocross so that I have a legitimate reason to purchase a GoPro Hero3. (Real cycling...
Re-cycled bicycles trending on The Economist →
3 tags
"So fundamentally the message remains clear. 'We can't all be..."
– Gretchen Reynolds, "Live as Long as an Olympian" - NYTimes.com
The Spartathon: The Lunacy of the Long Distance... →
Why Greece needs this insane ultramarathon. Great coverage from The Economist.
4 tags
"The difficult part is that, like simple nutritional or moral mantras, making..."
– Jonathan Beverly, Editor-in-Chief, Running Times, in his editor's note to the January/February 2013 issue
3 tags
The anatomy of an ankle roll
Do you remember when rolling your ankle hurt your ankle and not much else?  Neither do I, but I don't recall ever having the kind of pain I currently have in my peroneus longus muscle. This probably doesn't bode well, especially if what I had earlier this year was peroneal tendonitis. After a very successful 5k Monday morning, the largest crowd of folks I've experienced since...
"To encourage exercise, perhaps people should be told to find an exercise, and an..."
– Updating the Message to Get America Moving - NY Times Well In which research shows that finding a form of exercise that you love, that literally makes you feel good, is the key to long term fitness. (via hungryrunner)
Well ...
… this sucks. It's the feeling that it's been a month and I haven't run once. There was a stationary bike and lots of weights. But, no running.
2 tags
Thank God! Advice on what to wear whilst running... →
Because I'm a native Texan, I have no idea what 'cold' means.
3 tags
Food discovery of the week
After nearly 5 years of drinking soy or almond milk, real milk tastes like paradise. It's like eating vegan chocolate cake for five years, then eating a piece of chocolate explosion…one that literally explodes chocolate in your mouth…with every bite.  It also happens that this milk is fresh from Oberweis. Thank you, Oberweis.
1 tag
Pumpkin Classic race recap
Given the sporadic training, I feel pretty good, if not just a tad bit more sore than normal, after this weekend's 11/1 (overall/AG) finish in Morton. This was my first race in quite a long time, and conditions couldn't have been more perfect. The course is relatively flat, especially if you're used to hill training on a regular basis, and road conditions are more than stellar -...
1 tag
Training, August 11
Long day. Morning run: 7.75 miles from downtown through Cameron Park and back. Averaged 7:49/mi and felt like crud afterward.  Evening run: 5k on Cameron Park's River Trail at 6:41/mi and felt amazing.  I do not understand my body.
3 tags
Training this week
Training and posting said training haven't gone hand-in-hand so much this week (or lately at all for that matter). Nearly every run I've done in the last month has taken place in Cameron Park, which is wonderful given the hot weather. In lieu of posting all of the week's training en masse, this is my favorite workout thus far. 5k with the last 1 mile at 6:22/mile, followed by 4...
A review of 14 Minutes by Alberto Salazar
A couple of weeks ago, I promised to review Alberto Salazar's memoir 14 Minutes. In light of Galen Rupp and Mo Farah's stellar sliver and gold performance in the Olympic Men's 10,000 meters, here it is. The singular element that makes Alberto Salazar's 14 Minutes a worthy addition to any bookshelf is its narrative. Of course, this is to be expected, given that 14 Minutes is a...
2 tags
Training, July 2, 2012
Thank goodness for Austin. And its running paths. Yesterday began horribly, after a day-long binge on entirely too much Texas food but ended well enough. 3 miles on the trail around Lady Bird Lake. Miles 1-2: Avg. 7:45/mi Mile 3: 6:10/mi The last training run I did was on Wednesday, June 27, which allowed for 4 miles, 7:26/mi.  Terrain was semi-hilly (Austin Ave. in Waco).
4 tags
"You can overeat on a plant-based diet. There are obese vegetarians. Junk food..."
– David Nieman, quoted from the New York Times blog Phys Ed
3 tags
Alberto Salazar's '14 Minutes'
It's been a great week. Nothing gets me jammed to up my training like a good book. Right now, I'm about 2/3 of the way through Alberto Salazar's memoir 14 Minutes. So far, it's been an excellent and enlightening read, and I plan on reviewing it here as I wrap it up.  And, speaking of reading, I've gotten my hands on several forthcoming books I'd like to review...
3 tags
Latest smoothie - protein galore
I've never measured this out, so pretend that all my ingredients have either "about" or "approximately" as a prefix. This is a protein-packed smoothie that's pretty much perfect all the time, except maybe right before a run. 3/4 cup of your favorite frozen fruit mix (I use an HEB amalgam of bananas, strawberries, and peaches because it's the cheapest) 1...
4 tags
"I was a total longshot, an unlikely champion. I was an even more unlikely..."
– Scott Jurek, on racing the Western States 100, via The Huffington Post
4 tags
"We have evolved to need coercion."
– Daniel E. Lieberman in a New York Times op-ed piece, "Evolution's Sweet Tooth", June 5, 2012
Things one forgets when one bikes to work
Yesterday: brown belt Today: underwear On both days, I forgot hair spray
The Hungry Runner: Vegan Peanut-Butter-Banana... →
hungryrunner: Not all pancakes live up to the "cake" part of their name. And that's fine. But really now, if you're going to name something using the word cake, shouldn't it at least taste like cake? I think so. These Peanut-Butter-Banana Chocolate Chip Pancakes… Oh, they totally put the cake…
7 tags
New York
In New York from Monday through today (Thursday). The only run squeezed in between the schmoozing, hosting, book-selling, and the general energy expended talking about books at Book Expo America was with Scott Jurek and Chris McDougall. I met the guys, along with around 300 other aficionados at the Columbus Circle entrance to Central Park (a bit more than a mile from my hotel), where Jurek gave...
5 tags
American Obesity
When you think about the different issues involving food and health around the globe, its becomes more obvious that the brand of obesity the Centers for Disease Control and Prevention is hoping to fight today is a uniquely American phenomenon. According to the World Health Organization, while the US does not rank as the most obese nation in the world (using BMI measures), it does rank near the top...
1 tag
The Atlantic: Bike as Paintbrush, City as Canvas →
You really must love a guy who tries to make the world a better place through bicycles, technology, and art.
2 tags
Vegetarian sandwich
Reflecting on my eating habits today. What does it say about me when I order a sandwich, and the guy making said sandwich picks up my order and says, "Eww"?
3 tags
"Congratulations to Dustin McLarty & Marissa Ferrante! They took the overall..."
– http://triathlon.competitor.com/2012/04/photos/photos-2012-usat-collegiate-national-championship_51888
2 tags
Running Times Trail Racing Recap
IAU 100K World Championship – Seregno, Italy Amy Sproston has posted top-level ultra finishes in the U.S. for the past several years, but few would've tabbed her as a favorite in a World Championship event, particularly after battling deep vein thrombosis and pulmonary embolism in recent weeks following a long-haul flight from Istanbul. Just two weeks before the event, Sproston blogged that her...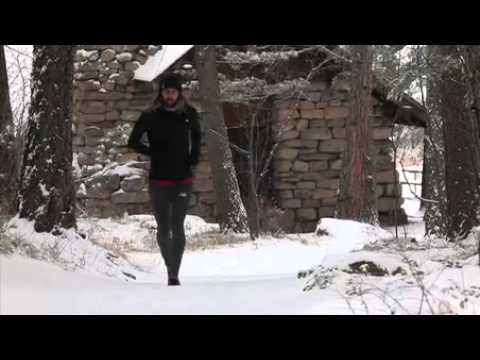 2 tags
Training, April 21
Went to the park with the goal of completing 1 hour on technical trails. Wore my La Sportiva shoes for the first time since the injury. Bad idea. My foot started hurting within the first 5 minutes on the trail. It hasn't hurt once in weeks, including during strides, light running on River Trail (non-technical, no hills, but there is questionable footing in places), and longer workouts. So,...